Established in 1997 by owner Lori Hilsenhoff, Le Chic Cheveu has years of experience using hair services and products and recommends only the best, including Le Chic Cheveu's own signature line of hair care products. Keeping current with the best new products is only part of what makes us the number one hair salon in Bourbonnais, IL.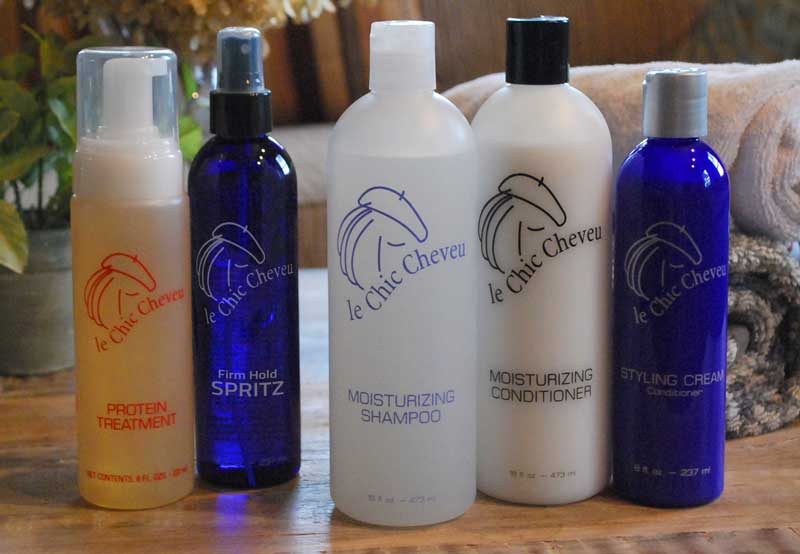 Clarifying Shampoo: Resolves 4 unique problems
Surface Coatings
Mineral Deposits
Chlorine Damage
Hair Color Stability
Firm Hold Spritz: Quickly dries allowing no build up or flaking, hair radiates extra shine and resist humidity. This water soluble spray shampoos out easily.
Leave-In Conditioner: Protects from heat damage and gives hair exceptional shine without softening or limpness.
Moisturizing Conditioner: Exceptionally well conditioned hair without extreme softening.
Moisturizing Shampoo: Helps restore balance lost by chemical treatments or heat styling.
Protein Treatment: Gives structural strength to damaged hair along with more manageable natural body.
Styling Crème: Adds body texture and shine.
Styling Gel: Gives exceptional firmness, reduces frayed ends, no flaking, rinses out easily and contains sunscreen.